EXPLORE GWAII HAANAS
Haida Gwaii
(Queen Charlotte Islands)


New Visitors and Returning Friends
NOTE: Trip 8 AVAILABLE! - Due to a recent cancellation, our August 14-20, 2022 trip is now available for up to 6 people. The trip will include a 3 hour ride in a Hurricane Zodiac, and then 6 days traveling in a northerly direction at a leisurely pace on our boat, the Island Bay. Passengers can paddle as little or as much as they like. There is a group discount available for a party of 4, 5 or 6. To inquire about and/or reserve this trip, please contact us at info@tourhaidagwaii.com.
MARCH 2022 UPDATE NOTE: Archipelago Ventures is pleased to be operating tours in Haida Gwaii again. To share our knowledge of Haida history and culture and our love for nature, on land and sea is our passion. We are excited to welcome guests on board the Island Bay to experience the beauty of Gwaii Haanas together in 2022.
Emily and Simon
Also see Tour Details - see Request Booking form
APRIL 2021 UPDATE: As members of the community of Haida Gwaii we know the history and damage that pandemics have done to the Haida people in the past. This year we can empathize as we have been dealing with the challenges of the COVID-19 pandemic.
Out of respect to our friends, neighbours and community we have decided not to have a tour season in 2021. This is a personal decision that we have not made lightly, but (speaking for just us) it is the right thing to do.
We are waiting for the world to get back to normal, for our guests to be able to travel to Haida Gwaii easily and in comfort once again. We want your time aboard the Island Bay to be a magical getaway from the challenges of life and right now that is going to be difficult to achieve.
So we are using this gift of time upgrading our beloved boat so she will be fresh and ready for you and for adventures next year.
Looking forward to seeing you in 2022,
Emily and Simon
Caretakers and owners of Island Bay
Nourish the body, mind and spirit with a six-day wilderness adventure aboard the
MV Island Bay, fully equipped for touring and mothership kayaking.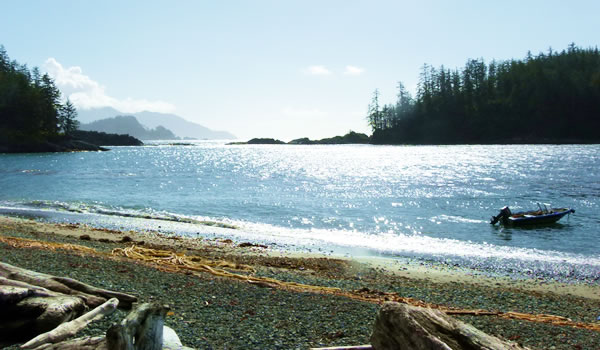 Beauty day on the water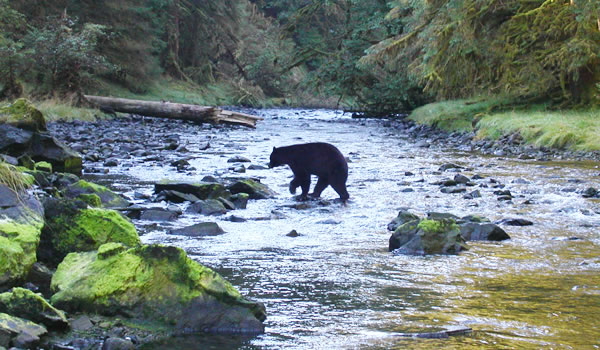 Bear going fishing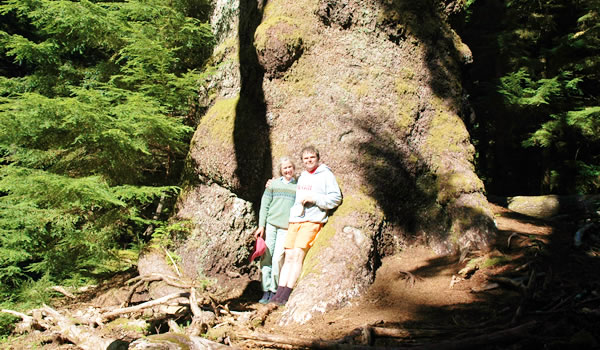 A nice sitka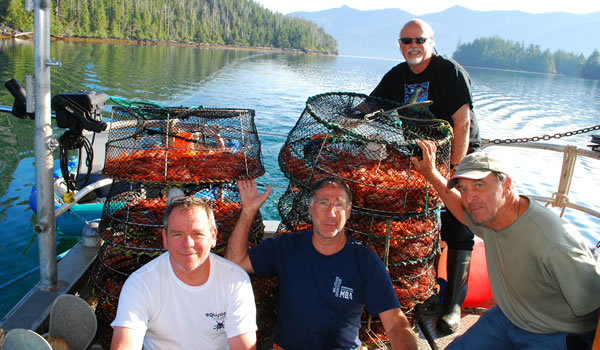 Yes...those are prawns!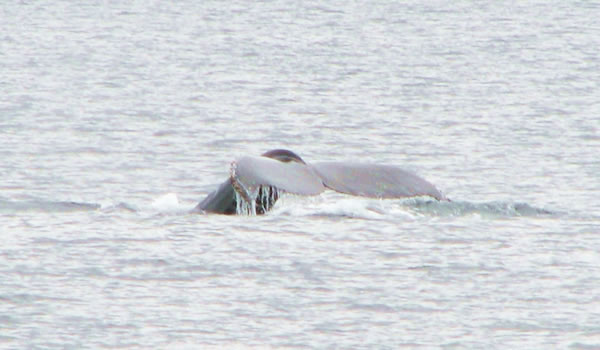 Going south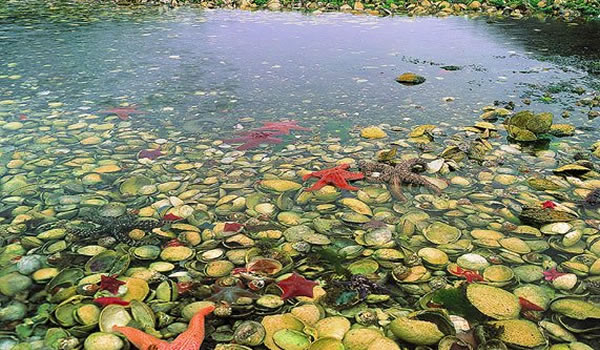 Burnaby Narrows
Eagle eye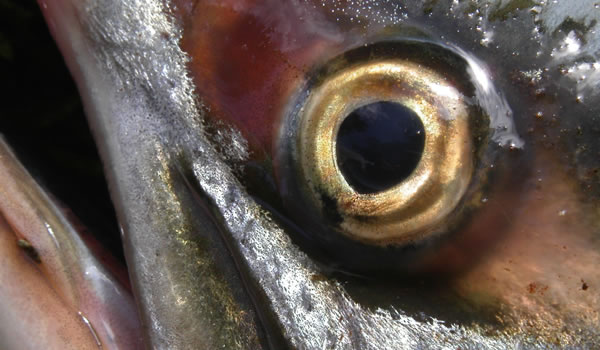 Fish eye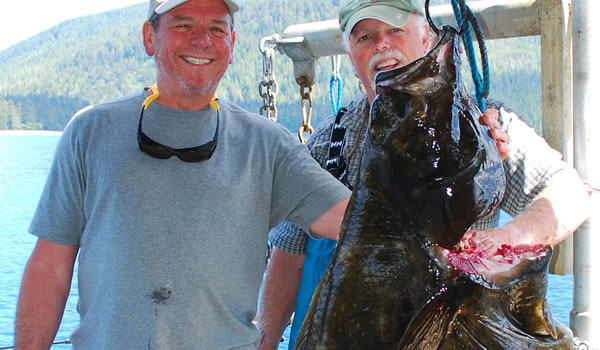 Supper!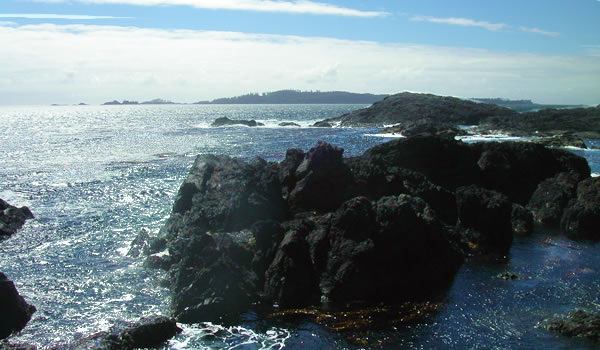 Gordon Islands looking west to Sgaang Gwaii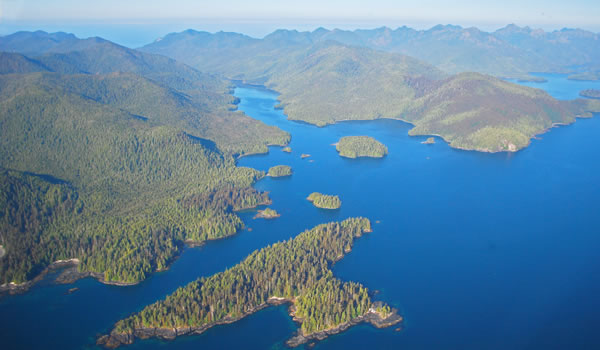 Gwaii Haanas from a beaver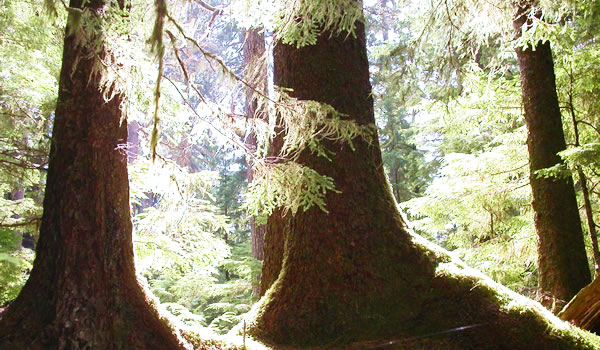 Magical forests of Haida Gwaii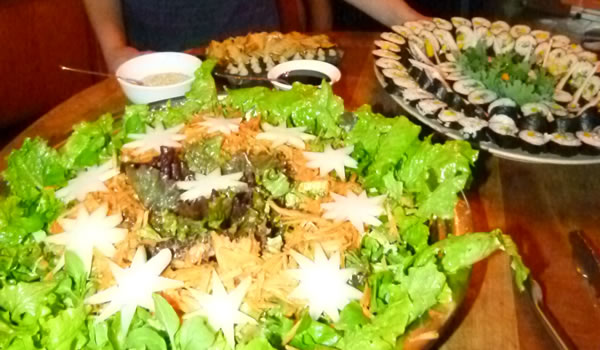 Beginnging of a Rose Harbour feast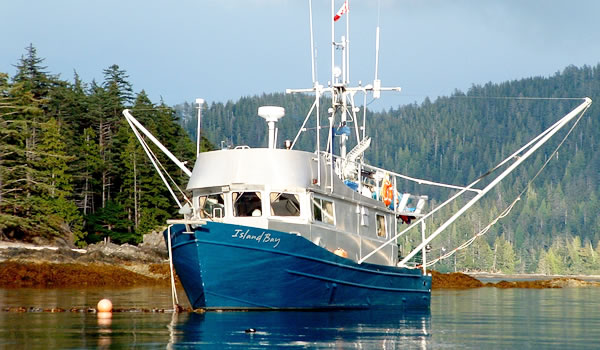 Island Bay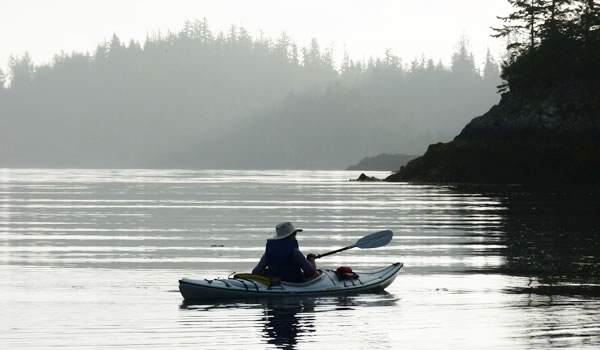 Kayaking in the mist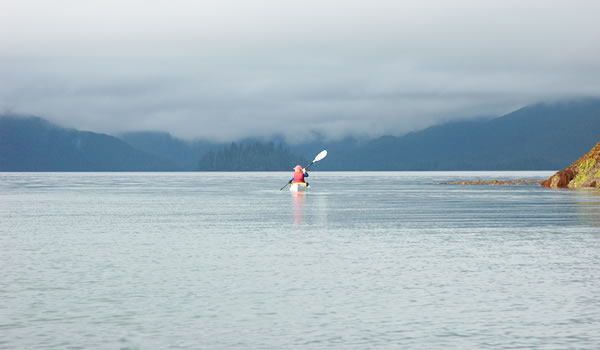 Kayaking At The Bischoffs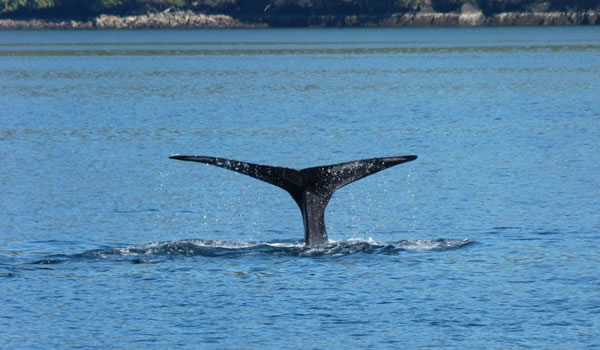 Nice tail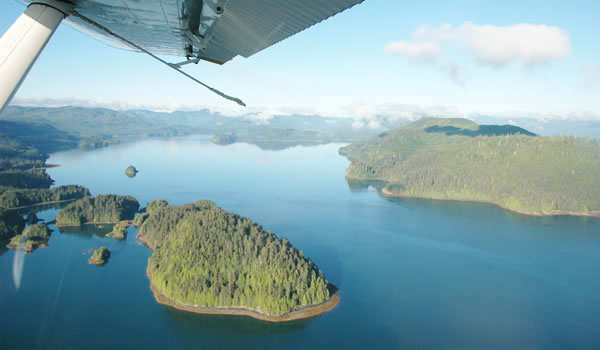 Flightseeing on a clear day!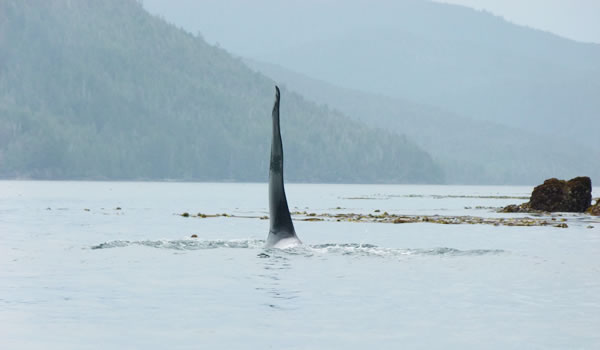 Orca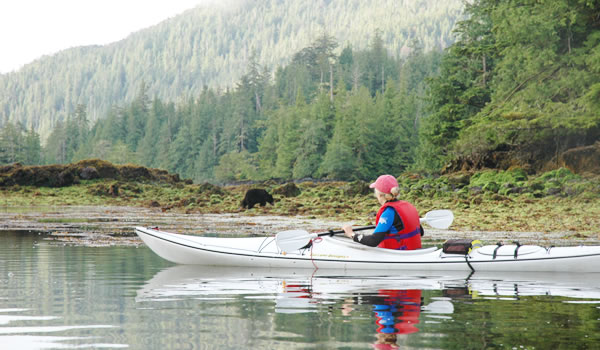 Paddling with the bears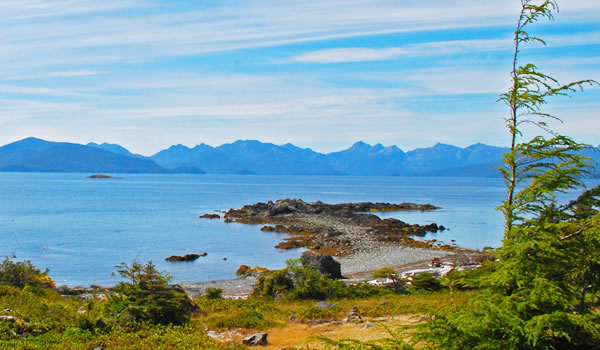 The San Christoval range from Hotsprings Island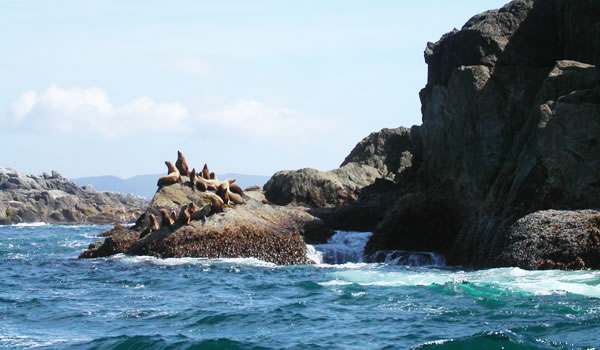 Sea lions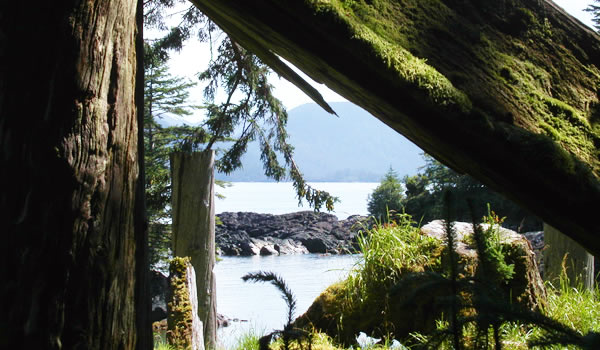 SGaang Gwaii fallen house beam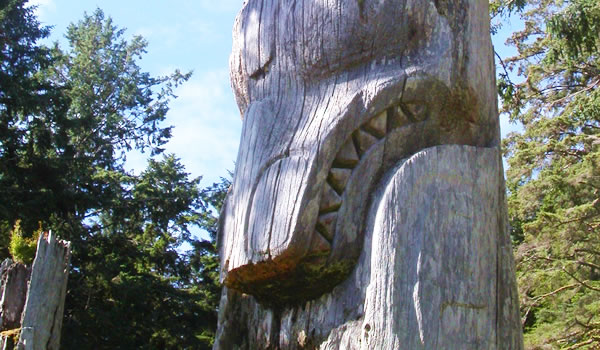 Sgaang Gwaii mortuary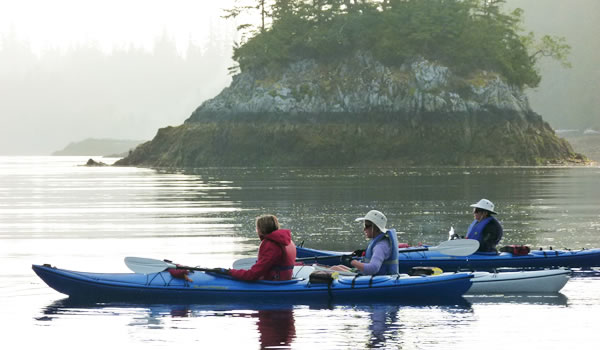 Three friends kayaking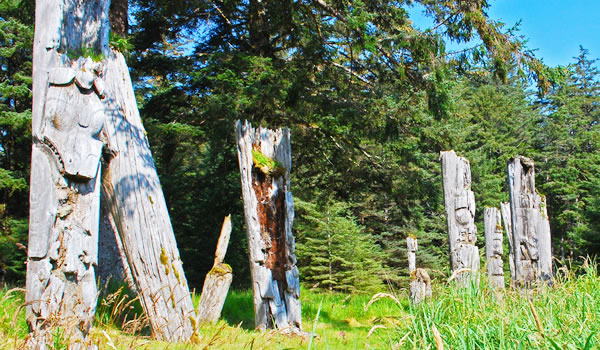 SGang Gwaii poles
Welcome to our 2021 season!
As of this time Gwaii Haanas remains closed with no clear indication of when it may open. For inquiries don't hesitate to contact us(link to info@tourhaidagwaii.com
Ernie Gladstone, Gwaii Haanas Field Unit Superintendent, and Cindy Boyko, Gwaii Haanas Archipelago Management Board Co-chair, recorded a short video message for you, on behalf of all of us at Gwaii Haanas.
We offer safe, well designed, interesting and comfortable trips to Gwaii Haanas National Park Reserve: "Place of Wonder", selected as one of National Geographic's "Tours of a Lifetime - one of 50 of the World's Best Trips."
We are a small family-run business and have been operating in Gwaii Haanas for thirty-three years. Since 1993 we have been offering mothership kayaking tours and have provided over 900 passengers with a safe and comfortable alternative for exploring this remote part of the world.
Gwaii Haanas has been selected as one of three finalists for a National Geographic Traveler World Legacy Award in the "Sense of Place category" - "Recognizing excellence in enhancing cultural authenticity, including implementing vernacular architecture and design, support for the protection of historic monuments, archeological sites, indigenous heritage, and artistic traditions."

For more information... National Geographic Awards
You'll spend a full six days travelling in one direction only through Gwaii Haanas National Park & Haida Heritage Site, either southbound from Cumshewa Inlet to SGaang Gwaay or northbound from SGaang Gwaay to Cumshewa Inlet. Each trip will either begin or end with a spectacular seaplane flight over Gwaii Haanas from Queen Charlotte City to (or from) the M.V. Island Bay.
Why choose a one direction only "Fly In / Out" Mothership Kayaking trip?
You'll spend more of your valuable trip time paddling, hiking and exploring.
You'll enjoy calm waters and a higher safety margin.
Travelling in one direction only means less distance to travel which means greater flexibility for choosing optimal sea conditions.
Spend more time in the remote, rugged and spectacular southern portion of Gwaii Haanas
Enjoy a great "flight–seeing" experience through the beautiful southern Charlottes.
See About Our Trips for more information.

PRICES:
Full six-day mothership kayaking trip: $3,600.00 per person
Seaplane travel to or from the MV Island Bay: included
Gwaii Haanas National Park User Fee: included
5% GST (Goods and Services Sales Tax): $180.00

Total cost in $Canadian: $3780.00

(Group and family discounts available)
This Includes:
Meals, a "night on the town" at Chez Susan's in Rose Harbour, use of the kayaks and a spectacular seaplane flight over Gwaii Haanas while travelling to or from the vessel. (See Tour Prices for details and conditions)
Trip Details:
Nourish the body, mind and spirit with a six-day wilderness voyage aboard the M.V. Island Bay, fully licensed and equipped for touring and mothership kayaking in Gwaii Haanas National Park. Our trips focus on both learning and fun! Experience spectacular old-growth forests, riparian ecosystems, Haida cultural heritage, wildlife viewing, natural hot springs and fabulous kayaking.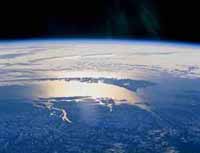 You'll explore the spectacular marine and terrestrial environment of Haida Gwaii, formerly called the Queen Charlotte Islands located approximately 130 km off the northwest coast of British Columbia, Canada. Rising out of the Pacific and perched on the edge of the continental shelf, the Charlottes have developed in isolation since the last ice age receded some 12,000 years ago. Rugged west coast fjords, ancient temperate rainforests, natural mineral hot springs, cool mountain lakes, and spectacular alpine meadows provide the setting for an experience you will recollect for years to come. Distinct species of flora and fauna have evolved on these islands washed by the temperate and nutrient rich waters of the North Pacific Current - see The Natural History of Haida Gwaii.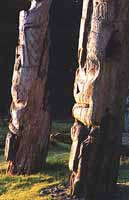 The Haida people have flourished on these islands known as Haida Gwaii - "Islands of the People", for 10,000 years. An amenable climate and rich natural resources allowed them to develop a complex and creative culture in harmony with their environment. You will get to know the Haida Gwaii Watchmen - guardians and hosts at several long abandoned but still vibrant Haida villages, including the spectacular UNESCO World Heritage Site of Nans Dins village on SGaang Gwaii (Anthony Island).

M.V. Island Bay
Travel in comfort aboard the M.V. Island Bay, a vessel with character and a long history of safe passage on the north coast. With kayaks, tender and fishing gear aboard, the Island Bay makes a great "mother ship" for extended cruising in remote wilderness areas. Built for the rigors of working year round on the north coast, everything about this vessel is well thought out and heavily built. Designed for stability in the manner of the west coast fishing vessel, the inside is warmly finished in teak and has most of the comforts of home. Please see About Us for more details about Archipelago Ventures.


Captains and Guides
Even given a spectacular setting such as Gwaii Haanas, the success of your trip will come down to the competence of your guide and your compatibility with him or her. Our captains and guides Captain / Guides have worked in this area collectively for over forty years and bring a local perspective to enhance your experience of this magical place.

Rob Pettigrew
Archipelago Ventures Ltd.
From Our Guest Log:
Thanks to all the kind and generous people that I've so liberally quoted. And thanks, of course, to all of our guests over the past few years. You were all wonderful shipmates and gave more than you got in terms of sharing your own knowledge and understandings of the mysterious workings of the world.
2019
Many thanks, our trip with you was spectacular! Beginning with the beautiful float plane ride over the islands to Rose Harbour, to the incredible whale and dolphin shows, to the great fishing, prawning, crab trapping, to the serene kayaking, to the old Haida village sites and watchmen, to the delicious food and excellent company. We could not ask for anything better!
Ron and Sandra, Richmond B.C.
---
2018
Trip of a lifetime! Thank you Archipelago Ventures for providing day after day of magical, unforgettable, most amazing experiences.
Melissa, Victoria BC
---
2017
I wish I'd done this trip sooner so I could remember it for longer.
Horst, Ottawa
---
July 16 – 22nd, 2013
We have had a wonderful six days in this beautiful place. All aspects of the trip were marvelous - the crew, Barrett, Ryan, the food, the kayaking and wildlife sightings were a amazing. I was very impressed at the patience and enthusiasm that Barrett and Ryan displayed and their knowledge of so many things - the history and sea-life especially. Being on a boat with four strangers was a completely new experience for us and it was made enjoyable by the crew. Thank you for making this experience memorable for us. All the best for the remainder of this year trips.
Paige and Kevin
Awesome trip guys! So much to explore, so much to do. We barely put a dent on the islands and had six full days of fun. I will be back. Thanks to Barrett and Ryan
Dana
Exploration every day was terrific - new sites, new sounds, great company. The calm waters at night were amazing on the ocean. Thank you for sharing some of your special spots.
Julie
---
July 22 - 27th, 2013
Coho, ling cod, snapper, halibut, prawns. Sea lions, humpbacks, bears and millions of sea stars. Puffins! Culture and good friends! And not to forget the amazing hidden forest walk. Thank you for an amazing time.
Ande
All best wishes to our superb captain, Barrett and his trusty assistant Ryan, who made this week as wonderful as it could ever be - utterly unforgettable.
Warmly,
Mary
A fine boat, good people, excellent food, and a spectacular place. Thanks especially for providing an entry pass to several of the many cultural layers in these islands. So long and thank you for all the fish.
Kelly
---
July 28 - August 2nd, 2013
Many thanks to Barrett and in Ainsley for a great week in Haida Gwaii. Not only did you run a tight ship, safe and efficient, but you also took care of and entertained our three sometimes needy kiddos. You launched us on great kayak outings, took us on great hikes, swam with us, got a few hundred prawns and more halibut than we are quite willing to admit. You are born great guides and we are lucky to have had you with us.
Scott
Memories for a lifetime! Thanks for making this trip possible and for sharing your love of Haida Gwaii. We will treasure these memories and share them as part of our oral history in good Haida style.
Michelle
Barrett, thank you for the friendship and all that you taught us. I learned a lot just watching. Ainsley, thank you for joining us and for sharing all of your knowledge of the area. All the best to you both.
Andy
---
Aug 3 – 9th, 2013
Thank you so much Barrett and Ainsley for satiating our senses to the max in body, mind and spirit. We have a far better sense and respect for the ways of the Haida and all that surrounds them - "Awsome" as Christian and Duck Soup say! Your culinary skills are outstanding, especially the fish and the desserts. Great energy of camaraderie; like one long big hug. Love this group of people and you. Be well on your future endeavors. Hugs.
Deb and Joe
Great company; great scenery; great food, paddling and fishing. A privilege to get to know this place and this crew! Thank you for your caring, attention and showing us how to relax.
Franke and Dieter
An experience of a lifetime shared by a great group (who will likely remain good friends), and of course our courageous crew – calm and cool at all times. We had an adventure. It couldn't have been better.
Geoff
So many thank-you's to be said – there are hardly words for them all. Thank you for all of your good work, terrific skills, and gracious generosity. This trip was "awesome" as Duck would say. You gifted us with a set of memories that will be indelibly etched in my minds eye. Nothing could have been better than the adventure we had here in Gwaii Haanas.
Lynne
---
August 9 -14th, 2013
What an ideal way to get introduced to the country – on a working boat, in great weather, with guides who have an amazing amount of local knowledge. Thanks to Rob and Lexy for a great time.
Duncan
Still waiting for the "down hill"! This has been a truly awesome experience. Thanks Rob and Lexi for all you did to make the trip so memorable.
Emily
Haida carvers, Haida culture, paddling, birds, whales, paddling, sea lions, sea urchins, seaweed, paddling, sea-everything, oh yeah, and bush whacking. Thanks for showing us such a diverse and stunning part of Haida Gwaii. I enjoyed learning about jigging, trolling, and crabbing too, not to mention eating, oh yeah, and paddling!!! Thanks Rob and Lexi for being special.
Cheryl
---
August 15 - 21st, 2013
An experience of a lifetime! Thank you for sharing your knowledge of this diverse paradise. Words cannot describe the joy of each day and adventures – paddling, fishing, eating, paddling, fishing, eating. The visits to your hidden gems were so appreciated, as well as the visits to the cultural sites and the stories given by the watchmen. I loved the wind, the rain, and the thunder and lightning (even if I didn't sleep). We will treasure these memories forever.
Chris and Dale
Thank you for the opportunity to experience Haida Gwaii to the fullest. We enjoyed all it had to offer – rain, rain, thunder, lightning, wind, calm and of course sun! I think that pretty much covers the weather! The meals were fabulous Lexi, as well all of your expertise, knowledge and hospitality. I am very grateful we were able to experience this trip with you both.
John and Lesley
It has been a dream to return to Haida Gwaii and experience "the south island." We have loved our experience, the amazing kayaking, the scenery, the wonderful Lexi and her absolutely delicious cooking, and the experience of all weather patterns. The wildlife has been so exciting and the wonderful heritage of the villages at rest – it is a pristine and special part of the world to be treasured by all.
Bruce and Prue
---
August 22 - 28th
Barrett, thank you from the bottom of my heart for making a 17 year old dream come true and getting me to see the poles. I've had a great week here on the Island Bay. Thank you for (in no particular order) 1) my first fish, 2) my first bear, 3) my first ocean trip without throwing up, 4) yummy food… the plane is here so I've gotta go! It's been fabulous!
Becky
Island Bay, thank you for being my home for six days. Barrett – trust you man. Thanks for being the captain for a trip of a lifetime.
Tony
When Blake and I moved up to Masset for four months, we knew we had to go to Gwaii Haanas. Thankfully the stars aligned and we had the privilege of spending an amazing week with Barrett on the Island Bay. Our trip was far beyond what we had imagined. Gwaii Haanas is truly a magical place and we feel incredibly fortunate to have been able to experience the life of these island. From breaching whales from a mama bear and her cubs, sea lions and seals coming within arms reach, to swimming alight with bio-luminescence… the list goes on. Every day was full of surprise and adventure. We can't thank you enough Barrett for hosting us. You are an incredible chef, fisherman extraordinaire (jigging up cod and rock fish before breakfast), and an ever-patient leader. Thank you for sharing your love and knowledge of this special place with us. It will be a week that we will be recanting for years to come. Many thanks.
Celia and Blake
Coming all the way from Munich Germany to make this wonderful trip, was a wonderful and great experience. Barrett, our captain during the trip, took great care of us and then some. We have relaxed from the daily grind, to enjoy nature, the sea, wildlife. Barrett reduced our life to the max! Thank you so much.
Jana and Kai
---
September 2 - 7th, 2013
The voyage comes to a close. A week of unexpectedly great weather, blue skys, calm seas: a week of gracious company, confident seamanship and high adventure. Grateful thank yous to Captain Rob and First Mate Ryan. Haida Gwaii was everything it was built up to be and much more than the sliver we got to see. Hope to be back on the sea again. We'll try to bring the weather… you bring the boatful of good cheer and further adventures. Your warmth and energy, patience and shared stories, leave us both looking forward to a second chapter. Thanks from both of us.
Max and Anne
This week has been one I will never forget. Day after day it got better and better, from the beautiful weather to the amazing food, stunning sites, and of course the unbeatable company. Thank you Rob and Ryan for sharing with us such an incredible place. Your hospitality was incredible. I am already planning my next trip into the park. Remember if you ever need an onboard nurse/halibut fisher lady, I am your girl. Thank you so much, looking forward to seeing you again!
Sarah
This has been a magical week. My goal was to see the life and history of Gwaii Haanas. I saw and experienced so very much more. Thank you to captain Rob for fist, having an honest website and complete instructions to prepare, then – for the most varied and flexible time each day – accommodating all of our wishes and not promising anything! I enjoyed everything (understatement). A little challenge was good. A lot of viewing and time to just absorb was good too. Thank you Ryan for awareness, skills in so much, and care. Kayak coaching was good for me – brought me to a higher level and inspired me to keep learning. I do appreciate it! Thank you to the "Island Bay" for being such a comfortable and working boat. I will miss this boat too. I cannot think of a better way to experience this area.
Anna Lee
---
September 8 -13th, 2013
Where to begin? Words cannot express what our experience with you has been… your vast knowledge and willingness to share, your enthusiasm, the organizing of our days for us… meals, visits, paddles, hikes, fishing, etc. and the best food!!! Thanks Rob and Ryan.
Tineke
Thanks for a great trip. I was happy to bring along a sun for the last week of the season. Ship and trips are run like a well oiled machine, as are chef Ryan's meals. Rob seems to have prepared for every possible mishap. Would love to return one of these days.
Wim
view more client testimonials